Product Demonstration Video
---
Popular Nozzles from Greenleaf Technologies
---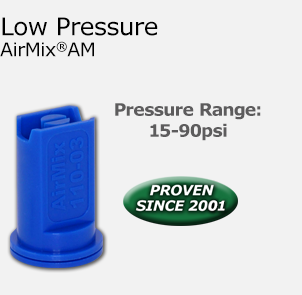 The original low pressure, economical air injection nozzle
Fits standard caps
Also available in off-center version
Excellent for glyphosate application
No O-ring to break or lose
Medium droplets for contact chemicals
Difficult to plug -- Easy to clean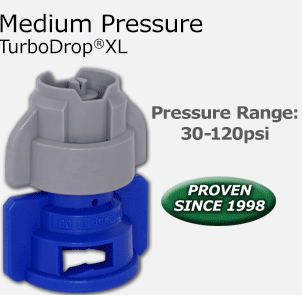 The most proven multi-purpose Venturi air injection nozzle
Maximum drift control/penetration
Works at higher & wider pressure range
Great for self-propelled sprayers
Excellent for glyphosate application
Medium droplets for contact chemicals
Difficult to plug -- Easy to clean
Choosing the Right Nozzle
---
Test Data
---
Beluga Drop Hoses in Corn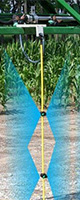 This excellent article from Sprayers 101 covers the installation and configuration of the Beluga HoseDrop system. Results show reduced disease in the canopy, which lead to better yields verses overhead spraying as well as the control.
READ MORE
BPDF DualFan PWM Coverage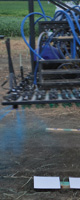 Greenleaf Technologies' BPDF DualFan nozzles for PWM systems provide more than twice the frontside coverage, and three times the backside coverage for vertical targets when compared to a flatfan spray pattern.
READ MORE
Nozzle Selection for Drones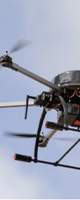 In drone spray applications where high wind speed is a part of the application platform Greenleaf Technologies' AirMix nozzles bested the competition when compared to TeeJet XR FlatFan as well as the AIXR nozzle.
READ MORE