Product Demonstration Video
---
Popular Nozzles from Greenleaf Technologies
---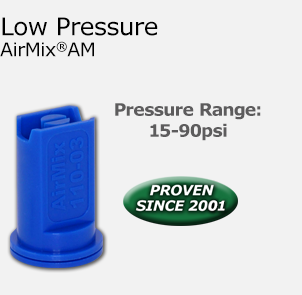 The original low pressure, economical air injection nozzle
Fits standard caps
Also available in off-center version
Excellent for glyphosate application
No O-ring to break or lose
Medium droplets for contact chemicals
Difficult to plug -- Easy to clean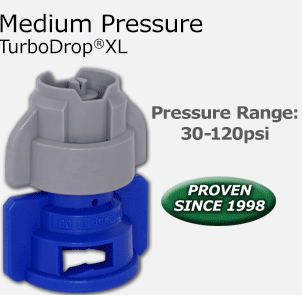 The most proven multi-purpose Venturi air injection nozzle
Maximum drift control/penetration
Works at higher & wider pressure range
Great for self-propelled sprayers
Excellent for glyphosate application
Medium droplets for contact chemicals
Difficult to plug -- Easy to clean
Choosing the Right Nozzle
---
Test Data
---
Drift Control Study
In field plot work, weed scientist James Hanks saw a 90-95% reduction in drift with TurboDrop® spraying Roundup Ultra, with no loss of efficacy. With TurboDrop®, the increase in small droplets is much more gradual. At 70psi TurboDrop® has fewer driftable fines than other nozzles have at 20psi.
READ MORE
Round-Up Ultra Max Efficacy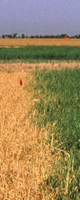 See how Greenleaf Technologies. Turbodrop nozzles stack up to our competitors in a real-world application test. Better coverage with reduced drift. It.s proven again and again how Turbodrop nozzles raise the bar in every category you demand.
READ MORE
Coverage Study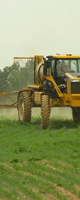 TurboDrop® allows spraying at higher speeds for more coverage with the use of less water, much less drift. As travel speeds increase, and GPA rates decrease, the difference between TurboDrop® and conventional nozzles is even more pronounced.
READ MORE